Transform and Optimize Your Firm's Operations!
The Efficient Practice offers industry-leading consulting, coaching, software and resources that transform and optimize all areas of your firm, practice and/or professional business operations, simplifying your life and increasing the productivity, efficiency and profitability of your firm. The Profit-Driven Architecture (shown below) is a visual way of demonstrating how we approach the operations of your company.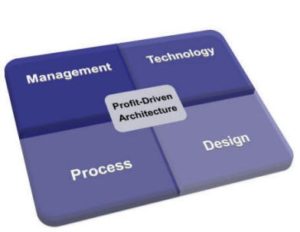 We study your operations to offer specific, detailed recommendations on how to increase the efficiency of your firm . Then we help you make it happen.
For more detailed information, CLICK HERE!
We now also offer a low-cost ongoing coaching service with tons of resources, newsletters and direct coaching for your firm. Learn more.
You can also call us Toll-Free at

888-694-6171

.